5G Future Industrial Communication in Dresden!
After stops in Paderborn (2017) and Berlin (2018) the BMBF 5G research initiatives held their third annual conference in Dresden on September 30, 2019. The morning was dedicated to dealing with the questions "Where are we?" and "What is still to be done for 5G success with regard to research, development and application?", viewed both from the users' and researchers' perspectives. Topics were, among others. the role of artificial intelligence in industrial communication the industry's view of current trends.
In the afternoon the focus shifted to the technological state-of-the-art. Partners from different 5G projects presented their project results, for example concerning secure networks for Industrie 4.0.
Launched in 2013, the 5G research initiative "Future Industrial Communication" of Germany's Federal Ministry of Education and Research is dedicated to keeping Germany at the very vanguard of technological progress in the field. The initiative covers 19 project consortia, 25 corporate enterprises, 33 SMEs, 15 universities, and 9 academic research institutes, all dedicated to making Germany the leading 5G market.
This year's 5G Future Industrial Communication conference took place as part of the IEEE 5G World Forum in Dresden where scientists from all over the world presented cutting-edge research in the field of 5G technology. A short review of the event can be found here.
---
 5G Research Initiatives

---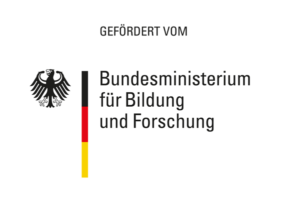 ---